Popular Charleston Neighborhoods
View Charleston SC Deepwater Lots
Isle of Palms and Sullivan's Island - ocean front real estate is in high demand
Charleston SC beach communities consist of Folly Beach to the South of Charleston which is the closest, maybe a 15 minute drive from the Folly Beach waterfront to the downtown Charleston peninsula. The beaches of Isle of Palms and Sullivans Island are about a 20 minute drive East of the Cooper River across the new bridge.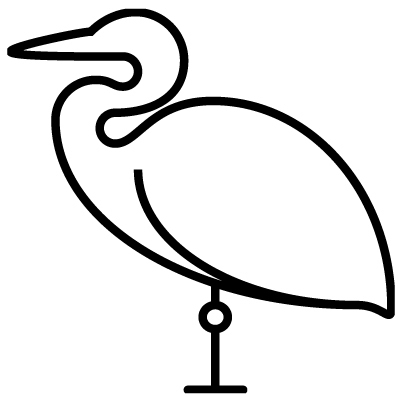 These Charleston SC beaches boast some of the most impressive waterfront beach real estate and oceanfront homes in the SC Lowcountry. The Wild Dunes Resort located on the northern tip of the Isle of Palms is a luxury gated golf course community with fabulous single family beach homes as well as impressive oceanfront condominiums. These deepwater waterfront resort properties are a favorite with buyers of second homes, investment properties and beach vacation homes. View homes for sale on the ocean and bay and enjoy the surf in a new vacation home.
Map of Isle of Palms and Sullivans Island
Beach Resort Properties on Kiawah & Seabrook Island
The oceanfront barrier island resorts of Kiawah and Seabrook Islands are gated golf course communities south of the city of Charleston and about a 30 minute drive. There you will find luxury beachfront condos, waterfront homes and estates, as well as unique island architecture, truly unmatched luxury real estate on the east coast. Don't forget to visit the extraordinary, really unbelievable luxury hotel - The Sanctuary located on Kiawah Island. This is worth the visit in itself. Expect to be amazed and delighted by this spectacular oceanfront hotel. Their facility is unmatched for its beauty and sophisticated eloquence. Think about buying a beach or vacation home on the ocean where the surf is incredible.
Map of Kiawah Island and Seabrook Island
Mount Pleasant Homes and Real Estate Listings including the Old Village
Mount Pleasant, East of the Cooper River is perhaps the most exciting and fastest growing residential community nearest to downtown Charleston with a variety of high end and some moderately priced new homes, neighborhoods and new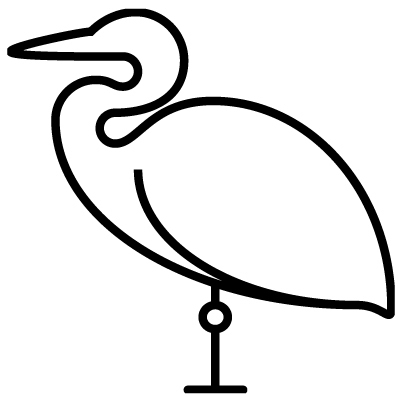 construction; The communities of Park West, Dunes West, Rivertowne Country Club, Hamlin Plantation, and Ion Village are just a few of the most popular Mount Pleasant communities. Anyone relocating to Charleston would be remiss not to venture out into Mount Pleasant neighborhoods with its abundance of
new homes, high end construction, and gated golf course communities. Be sure to inquire about our Mount Pleasant relocation information. Receive information about moving, salary stats in Charleston, as well as short term apartment availability, and Charleston SC homes for sale.
Daniel Island Real Estate and Waterfront Homes on the Wando River
Daniel Island off of Highway 526 is conveniently located approximately 20 minutes from downtown Charleston and 20 minutes from the Isle of Palms beachfront. The convenient 15 minute proximity of The Charleston International Airport makes the charming Daniel Island community a haven of convenience. This southern island town
is technically within the City of Charleston but boasts its very own infrastructure of township with its own churches, grocery stores, doctor offices, schools, golf courses and amenities galore. If you can imagine a picture perfect old fashioned town with the conveniences of today you'd then Daniel Island is the answer. It's about a charming and picturesque a place as you can imagine with homes ranging from beautiful moderately priced to high end luxury properties on the waterfront. You simply must take a look at Daniel Island real estate. It is a must see and an inspiration to all that visit. Just think about Mayberry USA with a high tech twist then you have Daniel Island. Enjoy the river and waterfront bay. Search the MLS for Daniel Island homes for sale.
Historic Summerville Real Estate has old world SC charm.
If you wander west up the Interstate on I-26 you will learn that you're about 30 minutes or so from the old village of Summerville.
Well this old village with its historic homes and mansions has expanded to include a variety of wonderful Summerville new neighborhoods with amenities and golf courses and retirement communities. Summerville real estate is another must see for a bit more affordable living. It's not so close to the beaches and the prices reflect the location. There is both value and beauty in Summerville, SC. Old historic Summerville properties are enchanting. Search the Summerville MLS for historical properties and learn about the area history - view colonial homes for sale.
Map of Historic Summerville, SC
Folly Beach Waterfront, Beachfront Properties - a hot spot for beachfront
Folly Beach is lovingly referred to as the "Edge of America" with its eclectic Bohemian ambiance. This is a place where community rules. Neighborhood beach gatherings and family oriented block parties are all the rage. This is a tight knit community with a real sense of belonging. It's not unusual to see a rickety beach hut with a fabulous new beach home just next door.
This is a beach where surfers congregate for the big waves and hippies turned "baby boomer" are buying million dollar properties. Old meets new while the spirit and flavor of Folly remains unmistakably the same. There's something really special about Folly Beach and it doesn't take long to fit in and relax to the beat and life style unmistakably Folly Beach. Come enjoy the oceanfront homes and beachfront real estate on the shores of Folly Beach - only a 15 minute drive from historic downtown Charleston.Come enjoy the Folly Beach surf, ocean views, as well as Folly Beach vacation property on the South Carolina coast!
Your Charleston area real estate tour wouldn't be complete without reviewing some of the wonderful residential housing options in Awendaw which lies just north of Mount Pleasant, Dewee's Island which is a private oceanfront island
with puritan interests in maintaining and preserving the coastline and habitat indigenous to the Carolina coast. This very special waterfront community lies a short distance from the Isle of Palms beach and Isle of Palms Marina. Other Charleston area communities and neighborhoods with much to offer as well as close proximity to downtown Charleston include West Ashley real estate and neighborhoods and James Island as well as Johns Island, a waterfront and somewhat agricultural area with thick forests of grand old live oaks which is nearby both Kiawah Island and Seabrook Island to the West.
View more information about the Charleston SC Areas »
Charleston Real Estate Home Page » Eve Olasov
843 345 8267
Charleston SC Real Estate »

Search for Charleston area high end luxury real estate on Kiawah Island, Isle of Palms, Wild Dunes, Daniel Island, Seabrook...

Charleston area Beaches »
View Beach Real Estate on Isle of Palms, Wild Dunes, Sullivans Island, Folly Beach, Kiawah and Seabrook Islands, and Edisto.

Charleston Waterfront »
Waterfront properties for sale: Deep Water, Tidal Creek, Riverfront, Intracoastal Waterway, ICU, Homes with a dock.

Historic Charleston Homes »
Search Charleston SC Historic Real Estate Downtown: single family properties South of Broad, French Quarter, Ansonborough ...

Charleston area Golf Course Communities »
View golf course real estate in the Charleston area: Seabrook Island, Summerville, Wild Dunes Resort, Daniel Island properties.
Search All Listings »
Search the entire Charleston SC MLS for Charleston area Real Estate Listings on the beaches, downtown historic homes, and more....