Tour Charleston SC neighborhoods, area real estate, communities, subdivisions, cities and towns. Find Homes For Sale in the greater Charleston SC area including Mount Pleasant, Daniel Island, Folly Beach, Isle of Palms, James Island, West Ashley, Sullivan's Island, Kiawah, Seabrook Island, North Charleston and Summerville SC.
Historic Downtown Properties »
All Charleston SC Properties »
MLS Search Charleston's Historic Properties »
Charleston is the second largest city in South Carolina (Columbia, the capital, takes first place). The city's Standard Metropolitan Statistical Area encompasses three counties: Charleston, Berkeley, and Dorchester. This is sometimes called the "Tri-County Area" or the "Trident Area". Projected population growth for the Charleston metro area was 600,000 people by the year 2015.
Charleston has a warm climate. In January, the average temperature is 55 degrees; in July, it's 82 on the average. But it's prudent to note that summertime temperatures can peak above the 100-degree mark. And the humidity, which is considerable in the Lowcountry during any season, makes the hot seem hotter and the cold seem colder. Spring in Charleston, however, more than compensates for any discomfort during the other seasons. Many consider it the best time of year in the area; days are warm, nights barely chilled, and the whole world appears to be dripping in wisteria vines and azalea blossoms.
The Charleston economy continues to be sound and growing. The economic boom is most evident in the vast, newly connected lands of Daniel Island and Cainhoy. Just to the east and north of peninsular Charleston, these areas were annexed in 1991 into the city of Charleston. Daniel Island, which is 4,500 acres, is now being developed as a planned, environmentally sensitive community.
2018 - Charleston South Carolina is voted again as best city in the United States!
Charleston also offers a wealth of job opportunities. Throughout the area, the Charleston Regional Development Alliance was responsible for securing more than 4,585 new jobs, including those at the Nucor steel plant and Mikasa, a manufacturer of tabletop products.
More than eight million tons of cargo pass through the Port of Charleston every year. As the largest cargo port on the Southeast Atlantic and Gulf coasts (the seventh largest container port nationwide), the port directly and indirectly employs an estimated 17,000 people.
Throughout history, Charleston has stood as the cultural capital of the South. The performing arts are well represented here with a symphony orchestra, community theater groups, and several ballet companies. The Gibbes Museum of Art and numerous art galleries display the city's impressive appreciation for visual pleasures. The abundant examples of architectural preservation, showing the city's longstanding heritage of building excellence and craftsmanship, also bear witness to this esthetic awareness.
For five consecutive years, Charleston has been recognized in popular tourist magazines as one of the top-10 domestic travel destinations. It was recently awarded the top place for best city in North America by Travel and Leisure magazine. It's even been proclaimed by etiquette guru Marjabelle Young Stewart as the "most mannerly" city in America. We hope that will turn out to be your experience as well. Link to our Visitor's Bureau and Link to Charleston Facts.
Anyone who crosses the new Cooper River bridge into Mt. Pleasant will never forget the journey. Directly across the Cooper River from Charleston, Mt. Pleasant dates its founding to 1680. Today, the city carefully preserves its rich heritage and small-town appeal.

The population numbers for this thriving community certainly make it qualify as a "city." But, as the name implies, the "town" of Mt. Pleasant is an apt description for the state of mind and the attitude of the businesses you'll find there. Although it serves as a major bedroom community to the Charleston Peninsula, it's still a viable community unto itself.

The days when Mt. Pleasant residents were dependant on the Peninsula for primary shopping, dining, and entertainment venues are gone. Mt. Pleasant's $40 million Towne Centre is clear proof of that with it's fifteen separate buildings containing 425,000 sq. ft. of upscale shopping space.

Patriots Point, the world's largest naval and maritime museum complex, is Mt. Pleasant's biggest attraction. It is dominated by the aircraft carrier Yorktown, World War II's famous "Fighting Lady." You can also board tour boats at Patriots Point to visit Fort Sumter National Monument, where the Civil War began.

Adjacent to Patriots Point is Patriots Point Links, one of the area's most popular public golf courses. The 18-hole, par 72 layout provides spectacular views of Charleston Harbor and the Peninsula's skyline. The Mt. Pleasant/Isle of Palms Visitor Center at the corner of U.S. Highway 17 and McGrath Darby Boulevard is a good place to start when exploring Mt. Pleasant.
Sullivan's Island Real Estate »
Due south of Mt. Pleasant and across the Intracoastal Waterway, Sullivan's Island is one of Mt. Pleasant's three true barrier islands (Isle of Palms and the private island of Dewees are the other two). Access to the island is via the Ben Sawyer Causeway (S.C. Highway 703) from Mt. Pleasant or via the Isle of Palms Connector (S.C. Highway 517) through the Isle of Palms.

Largely a quiet, residential island of old and new beach houses, the island's 1998 permanent population was about 1,800. There is also a smattering of charming 19th-century "summer homes" that have somehow managed to survive the hurricanes and changing fashions of vacation architecture. The few restaurants and pubs on the island are crowded along Middle Street and create something of a strip for strollers who might want to "pub hop" during the evening hours.

Sullivan's Island is the site of old Fort Moultrie and its accompanying interpretation center, which is operated by the National Park Service. There you can trace the fort's 171-year history from the American Revolution through World War II.

Another interesting by-product of Sullivan's Island's military days is the fine old row of "quarters" (not far from the lighthouse) that date back to World War I. Still standing at attention along a quiet side street is a handsome line of large frame houses that once served as "officers' row" for the garrison at Fort Moultrie. Now private homes, these former examples of elite military housing speak eloquently of another time from the island's (and our country's) past.

As the years have gone by, the Isle of Palms has grown increasingly popular as a resort and residential island. The year-round population is about 5,000, but when you add the seasonal renters and the day visitors, the island can host thousands of additional people on any given summer day. Its proximity to Charleston is one of the reasons; its six miles of wide, sparkling beach is another attraction.
Those who are here for the short term can enjoy a wide range of accommodations from one end of the island to the other. And the island has a full complement of shops, restaurants, goods, and services to make life very comfortable.
World-famous Wild Dunes resort, at the northeast end of the island, offers fine restaurants, conference facilities, a fitness center, multiple tennis courts, and two championship Tom Fazio-designed golf courses, Wild Dunes is a busy destination all year long. The Wild Dunes Yacht Harbor is one of the finest marinas on the Eastern Seaboard. Maybe best of all, Wild Dunes is still only 15 miles from downtown Charleston, offering visitors the chance to enjoy the best of both worlds.
North Charleston Real Estate »



North Charleston, only incorporated in 1972, is geographically the third-largest city in South Carolina, with a population of 72,000. Its reputation as the hub of the Lowcountry is justified; it's clearly the business and transportation center for the lower half of the state. The international airport and the Amtrak station are here. Also, Interstate 26 and the Mark Clark Expressway (Interstate 526) make getting anywhere in the Lowcountry a snap.


One of North Charleston's main attractions is the Charleston Area Convention Center Complex, which includes the 14,000-seat Coliseum and the 2,250-seat Performing Arts Center. These state-of-the-art venues draw crowds from all over the area and host a wide variety of events ranging from Broadway shows to major rock concerts and ice shows. It's also the home of the South Carolina Stingrays, our local ice hockey team.
Not only does the area have more than 4,252 hotel rooms, but the rates are also generally lower than those found elsewhere in the Lowcountry (especially downtown Charleston). This makes North Charleston a favorite haunt for business types and convention travelers. If you're arriving via I-26, you may want to stop at the North Charleston Visitor Center just across from the Coliseum. You'll find plenty of area information there.
Much of the northern portion of Berkeley County is still productive, cultivated farmland. Most of the eastern portion of the county and large areas of the west remain in beautiful pine forests--one of the county's most distinctive features.
Summerville is located in Dorchester county. Dorchester's $127 million in economic development during 1997 largely came from the expansion of existing industries. The major employers in Dorchester County include the Robert Bosch Corp. (anti-lock braking systems), LINQ Industrial Fabrics (woven polypropylene fabrics), Lieber Correctional Institute and Winn-Dixie grocery stores.

Although St. George, with its 1998 population of about 1,906 is the county seat, the part of Dorchester County currently seeing the greatest amount of economic growth is Summerville. With a 1998 population of 24,292 the town's healthy mix of retail, commercial, and tourist-related businesses along with light manufacturing concerns seems to be attracting both newcomers and business investors.
The City of Charleston annexed its first West Ashley tract in 1960, and the area has been growing ever since. The population doubled from 1960 to 1990 and was approaching 60,000 at last count.
West Ashley is a patchwork of old and new neighborhoods and businesses that line the major traffic arteries (U.S. Highway 17 S. and S.C. Highway 61).

Many of the older neighborhoods have graceful old live oaks and spacious, well-tended lawns. In fact, there's a new movement afoot to do some strategic planning aimed at preserving this "village" atmosphere--especially in the area surrounding the foot of the Ashley River Bridge. And please note, the local residents don't live in West Ashley or at West Ashley, they simply "live West Ashley."

West Ashley is home to Charles Towne Landing State Historic Site, a nature/historic theme park on the site of the original English settlement. It also claims the beautiful Ashley River Road, which leads to Drayton Hall, Magnolia Gardens, and Middleton Place (see Historic Plantations in our Attractions chapter). You'll find Charleston's largest shopping center--Citadel Mall, with 109 tenants--in West Ashley. And the area has the "Automile," a strip of new and used car dealerships along Savannah Highway (U.S. 17 S.) and one of the major engines of the local economy.

By far, the largest employer West Ashley (you'll get used to saying it that way) is Bon Secours-St. Francis Hospital, which relocated to a new facility in December 1996. This huge, 32-acre medical complex added 875 new jobs to the area economy, and many other spin-off businesses have followed suit.

The island has a year-round population of approx. 1,656, according to a head count. But the population swells enormously on any summer day, when the hoards of beach lovers (young and old) come out to play. Employment opportunities are almost exclusively limited to the tourist trade.

Only 21 miles from Charleston, Kiawah Island is renowned for its natural beauty and environmentally responsible development. The endless acres of marsh, the 10 miles of pristine Atlantic beach, the thick forests, and abundant wildlife are only the beginning. Amongst all this are championship golf, first-rate tennis, exclusive shopping, and fine dining. Like the beach itself, the opportunities for enjoyment here go on and on.

Golfers have a selection of courses to play. They can choose from Turtle Point by Jack Nicklaus, Cougar Point by Gary Player, Tom Fazio's Osprey Point, and the famed Ocean Course by Pete Dye (site of the memorable 1991 Ryder Cup). (See our Golf chapter for more details.) In November 1997, the Ocean Course hosted the 43rd World Cup of Golf with teams from 32 nations competing. Televised in more than 80 countries, this was the world's most watched golf tournament to date. On Kiawah, tennis buffs have two complete tennis centers with fully staffed pro shops, extensive instructional facilities, and a zoned practice court with an automated ball machine.

The island's accommodations are all outstanding. Some guests prefer being pampered at the acclaimed Sanctuary Hotel.. Others prefer the privacy of furnished villas or cottages conveniently scattered around the island. Bear in mind that Kiawah Island is a private community with access limited to property owners, guests of the resort or designated rental agencies. Public access to the beach is available at Beachwalker County Park at the west end of the island.
Seabrook Island is on the Atlantic shore just 22 miles south of Charleston. It is unique in that it is totally private and completely owned by its residents. Entry to the island is controlled by a security gate for the privacy of residents and guests. The beauty of the island is striking. Visitors can enjoy 3.5 miles of unspoiled beach along the Atlantic and the banks of the Edisto River, which flows into the ocean at Seabrook.

The Club at Seabrook offers championship golf courses: Crooked Oaks, designed by Robert Trent Jones Sr., and Ocean Winds, designed by Willard Byrd. A beach club, a tennis center, the new lake house center and a beautiful Island House Club with restaurants, bar lounges, and a golf pro shop are here. Also unique to Seabrook is its equestrian center.
The island has more than 450 villas available for rent as well as more than 1,055 permanent residents whose homes are situated along the beach, marshes, lakes, and golf courses.

Bohicket Marina, just outside the Seabrook Island gate, is a superb marina and an attractive shopping area. Two hundred slips are available for all sizes of motor cruisers and sailboats. Boat rentals and charters for deep-sea fishing, crabbing, shrimping, or exploring the miles of ocean creeks are also available.
Some of the most popular and best Charleston neighborhoods include newer subdivisions, gated communities and new construction in Charleston, Mount Pleasant, Daniel Island and Summerville. View more popular Charleston neighborhood homes on the market ».
Historic Charleston Map of Listings »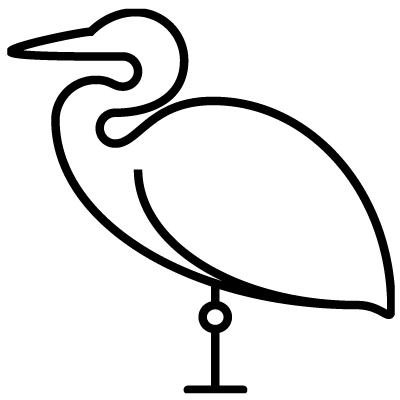 OFFICIAL TOWN SITES
View Historic Charleston Homes
New Technology Puts It All In One Place
View the Charleston Areas on A Map
.
View multiple Charleston real estate searches
This is by no means a full accounting of the entire Charleston area. There are many subdivisions and areas which were not mentioned here. Please contact Eve Olasov for further help and information regarding subdivisions and neighborhoods in greater Charleston SC proper.
About Kiawah Island Beach and Resort
Check out Seabrook Island Resort
Sample Portal
Simply define your specific criteria for
targeted property results

" The criteria you share will be used to populate your custom private portal. You will surely make this your "go to" for all your personal real estate favorites and searches. It's great to save it all to one easy to find place "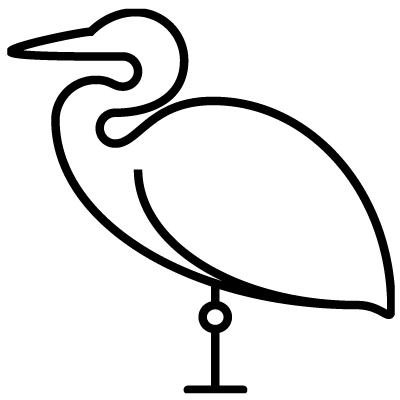 OUR PORTAL IS SPECIAL


TEST DRIVE A PORTAL
Confused ?
Local Realtor® help ...
Thank you!
You will receive a custom link which reflects your tastes and criteria in the most popular Charleston areas.
p.s. We will look forward to helping you....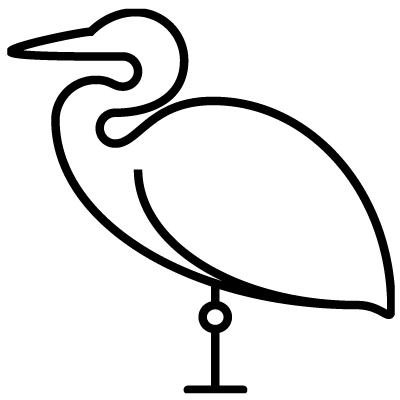 Local Realtor® help
... is a Good Idea
" I love dogs, historic places, my gym time, Charleston architecture & sailing. I'm a native Charlestonian with nearly 30 years selling area real estate....."
... I would love to hear from you personally

866 957 9100
© copyright 2022 CharlestonHomeListings.com