Oceanfront Homes and Condos
What's For Sale? ...Tour Kiawah Island homes »
Ten years after the 1991 Ryder Cup captured the world's imagination, a group of golf's legends have returned to Kiawah Island Resorts to once again challenge The Ocean Course, Pete Dye's windswept masterpiece. Two 12-man golf teams, including Arnold Palmer, Jack Nicklaus and Gary Player, competed in the UBS Warburg Cup from November 15-18 in 2001. The host course, The Ocean Course, is one of five championship golf courses at Kiawah Island Resorts. But there's more to Kiawah than golf.
Thoughtfully developed on a barrier island near Charleston, South Carolina, Kiawah Island Resorts lies along 10 miles of uninterrupted beach bordered by the Atlantic Ocean. The resort carries AAA Four Diamond ratings for its Villa accommodations, as well as several of its restaurants. The resort also includes two tennis clubs, superb children's and recreation programs, and a variety of other restaurants and lounges.
Discover Kiawah. Discover why the world keeps coming back.
Kiawah Island has 10 miles of pristine, sun-swept beach - that's more beachfront than any individually planned resort community on the Eastern Seaboard.
Villas, private homes and resort amenities
are artfully woven into the natural landscape, allowing visitors to enjoy both the modern luxuries of a beautifully planned community and the serenity of a remote barrier island.
Just minutes away, historic Charleston offers 300 years of history, art and culture.
Below is just a sampling of what Kiawah has to offer.
• Discover the wonderful variety of lodging options available within Kiawah's two self-contained vacation villages and in exclusive residential areas on the island. We offer a large selection of choice private home & villa lodging on Kiawah.
• Host of the 1991 Ryder Cup and 1997 World Cup of Golf, Kiawah Island Resort's famed Ocean Course is among four championship golf courses on the island. Learn about the golf packages, all five Kiawah courses plus ten other Charleston area courses.
• Discover Kiawah Island Resort's endless variety of sports & recreation options, guaranteed to entertain visitors of all ages.
Kiawah Island Resort offers special recreation programs for children, teens and families. Designed to educate and entertain, the programs focus on the island's history and natural wonders.
Bicycling
Open daily from 8:30 a.m. - 7:00 p.m.
Bicycling is arguably the most popular pastime on Kiawah Island. There are 30 miles of flat, paved trails providing access to virtually the entire island. Half-day, full-day, three-day, and weekly rates available. Deliveries are available on rentals of two or more days. Child seats, tow carts. helmets, jogging strollers, and three-wheelers are available at both locations.
There are two shops on Kiawah which provide bicycle rentals:
• West Beach Bike Shop at 803-768-6005
• Night Heron Bike Shop at 803-768-6006.
For those wanting a guided tour of Kiawah, the Kiawah Island Nature Program offers year-round Island Bicycle Tours covering 7 miles of some of the most lovely land on the Atlantic.
Swimming
• Ocean swimming is popular April through October. Beach chairs, umbrellas, boogie boards, and surf kayaks are available for rental. Kiawah Inn and Shipwatch guests can call 768-6097 or ext. 6097. All other villa guests can call 768-6098 or ext. 6098
• Turtle Point Pool is located in East Beach Village adjacent to the Turtle Point pro shop. A 60ft. pool with a maximum depth of 4 1/2 ft. and a wading pool for children. Swimming lessons are available for all ages and abilities, for reservations please call 768-2121 ext. 4056. A daily or weekly charge may apply and is open 9 a.m. to 10 p.m., Sunday - Friday and 9 a.m. - 8 p.m. Saturdays.
• Night Heron Park Pool is the Resort's largest pool complex, offering a 25m pool, lap lanes, and a wading pool. A daily or weekly charge may apply and is open from 9 a.m. - 10:00 p.m., Sunday - Friday and 9 a.m. - 8 p.m. Saturdays.
• Pool Complex is reserved for Kiawah Island Resort guests and offers an "adult only" pool, a family pool, and a wading pool. Complimentary towel service is available. Pool hours are 9 a.m. - 11 p.m.
• This facility is unsupervised and children under the age of 13 must be accompanied by a parent.
Night Heron Park
Night Heron Park is a 21-acre park with playing fields and a well-equipped playground offering something for all members of the family. There are scheduled events year round and amenities include:

• Fitness trail
• Sand Volleyball court
• Full court Basketball
• Soccer field
• Competition pool
• Fishing lake
• 18 miles of leisure trails
• Nature programs
• nature room
• activities center

Tennis
If tennis is your game, Kiawah has 21 clay courts, 5 hard courts, 3 lighted courts and 2 fully-stocked pro shops with well-known experts providing, year-round tutorials.
• West Beach Tennis Center with pro shop, 14 Har-tru courts and 2 lighted hard courts
• East Beach Tennis Center with pro shop, 9 Har-tru courts one lighted and 3 hard courts and 1 lighted
• Lessons - daily one hour and one-half hour clinics, and two-day mini camps
• Ranked in the top three of Tennis magazine's 50 best tennis resorts in America
• Host site of the 1990 U.S. Men's Clay Court Championships

The Sanctuary Hotel
With its 255 gracious guestrooms and suites, The Sanctuary at Kiawah Island is the finest oceanfront hotel built on the East Coast in the past 20 years. The Santuary »

Golf
The Eastern Seaboard is legendary for its fine golf courses, and some of the best and most famous are in the Charleston area. Kiawah Island - alone - has four "designer" 18-hole championship courses with a fifth being developed. Kiawah Island is a golfer's paradise with five competitively designed master golf courses. In fact, Kiawah Island Golf Resort is the only resort in the country that has three courses ranked on Golf Digest's
list of "America's Top 75 Resort Courses," and Conde Nast Traveler recently listed the Resort among the top "50 Golf Resorts Worldwide."The award winning golf facilities include:
Kiawah Island Golf
The Ocean Course
• 7,308 yards, par 72 designed by Pete Dye
• 18 ocean-oriented holes
• America's host site of the September 1991 Ryder Cup Matches
• 1997 World Cup of Golf
• Ranked 3rd of "Best Resort Courses" in America by Golf Digest
• Named "America's Toughest Resort Course" by Golf Digest
• Reservation may be made 60 days in advance

Osprey Point

• 6,678 yards, par 72 designed by Tom Fazio
• Built around 4 natural lakes
• Features special emphasis on monguls throughout the course
• Ranked 54th of "Best Resort Courses" of 1992 by Golf Digest
• Opened in 1997, Osprey Point Clubhouse overlooks the course

Turtle Point
• 6,324 yards, par 72 designed by Jack Nicklaus
• 3 ocean holes
• Ranked 44th of "Best Resort Courses" of 1992 by Golf Digest
• Popular setting for amateur and professional tournaments

And just outside the gates of Kiawah Island is an exciting new Scottish style course.
Oak Point
• 6,759 yards, par 72 designed by Clyde Johnston
• Located on Bohicket Road before the gates at Kiawah Island
• Built among lagoons and marshlands
• Scottish-American style course
• Ranked among the top 50 courses in South Carolina by readers of Golf Week

Island Dining
There are numerous dining choices available on Kiawah and just outside the front gates. These establishments offer diverse and delicious cuisine. Here are just a few:
• Jasmine Porch - Contemporary Lowcountry Cuisine
• Topsider Lounge - Live Entertainment, Happy Hour
• Indigo House - Italian and Mediterranean Menu
• Heron Park Grille - Elegant Southern Cooking
• Sweetgrass - Serving Family Favorites
• Chopstix Chinese - Food Court
• Kiawah Pizzeria - Food Court
• Carolina Chicken Co. - Food Court
• Ocean Course Restaurant - Great Seaside Views
• Sundancer Bar & Grill - Light Fares from Burgers to Salads.
• The Privateer - Elegant Lowcountry Cuisine
• Abaco's Steakhouse - Great Steaks
• Rosebank Farms Cafe - Unique Lowcountry Specials
• Fiddleheads - Deli Meats, Pizza, Bakery, Hot Sandwiches
• Alano's - Pizza, Hoagies, Pasta, Salads
• The Dining Room at Osprey Point - Fine Dining with a substantial wine list.
• Scooper's - Delicious selection of gourmet ice creams
The Market
Kiawah Island Resort's newest and only market located in Town Center. Its the perfect place to stock up on food items such as milk, eggs, sweet treats, gourmet coffees, newspapers, wines, and more. Ask about the "order ahead" packages that are perfect for stocking the villa for your stay. Call 768-2775.
Beach Services
If you require umbrellas,chairs, boats and/or any other beach equipment there is a rental shop on the island. Call 843-768-6098.
Beachwalker County Park
Located outside the gates of the Resort.
Kiawah is one of Charleston, South Carolina's ocean islands. Located just miles to the south, Kiawah Island enjoys the same climate as Charleston - a semitropical climate, with an average temperature of 65 degrees.
Average Daily Temperature
Warm Season 85
Cool Season 60
Average Humidity (6 a.m.) 86
Kiawah Island Fast Facts - these are little tidbits of information about Kiawah Island. Want to sound like a native? Show your friends and family that you know more about an exquisite island on the coast of South Carolina than they do? Then read on...
Pronunciation
KEE-a-wah (Kiawah)
Location
21 miles south of historic Charleston ... on the South Carolina coast.
Size
10,000 acres, of which the permanent open space is a key element contributing to the Island's ambiance ... over 10 miles in length ... 1.5 miles at the widest point.
Beach
over 10 miles along the Atlantic Ocean with a width at low tide approaching 100 yards ... bordered by protective sand dunes.
Marshes, Lagoons
about 45 miles (72.4 kilometers) of high-land edge overlooking lagoons, marsh, fresh water estuaries and the Kiawah River, which connects with the Stono River and the Intracoastal Waterway ... all together 65 ponds or lagoons on the Island.
Vegetation
a maritime forest dominated by oaks, palmetto, and pines ... hickories, sweetgum, and magnolia in the subcanopy ... redbay, sassfras, wax myrtle and yaupon holly in the lower understory ... sea oats along the dune areas.
Wildlife
18 species of mammals including whitetail deer, raccoon, opossum and squirrel ... more than 30 species of reptiles and amphibians including alligators and sea turtles ...
SPECIAL NOTE: Kiawah's effort to protect the Atlantic Loggerhead Sea Turtle received national acclaim in 1981 when the Izaak Walton League honored Kiawah's program with a National Conservation award ... Kiawah's environmental protection efforts also include the Kiawah Island Wildlife Committee whose purpose is to enhance and protect Kiawah's wildlife and fish species and to promote education, understanding and enjoyment of the natural environment on Kiawah.
Birds
more than 190 species of birds including the Brown Pelican, Wood Ibis, osprey, duck, sea gulls, terns, herons, hawks and egrets.
Climate
spring and summer midday temperatures in the 80s and sometimes 90s ... fall temperatures in the 80s, 70s, and 60s ... winter temperatures in the 60s, 50s, sometimes 40s and occasionally 30s.
History
named for the Kiawah Indians who inhabited the Island up to the 1600's ... deeded to George Raynor in 1699 by the Lords Proprietors ... has changed hands only four times since then ... the prominent Vanderhorst family of Charleston kept the Island for 180 years before selling it to C.C. Royal of Aiken in 1950 for hunting and fishing ... the Kiawah Island Company Ltd. bought the Island from the Royal family in 1974 ... Kiawah Resort Associates bought the Island in 1988 and is Kiawah's developer.

Residential
homes and homesites in private neighborhoods and behind the second security checkpoint in Vanderhorst Plantation, the Island's largest private residential area ... home designs must be approved by the Kiawah Island Architectural Review Board prior to construction ... lot sizes range from about one-quarter acre to over one acre.
Property Owners
over 3,300 properties owned ... owners from 46 states and 21 foreign countries ... nearly 400 families make Kiawah their year-round home.
Dining
everything from gourmet to casual outdoor dining ... total of five restaurants: West Beach - you may choose from Sundancer's, The Jasmine Porch, Sweetgrass Café ... East Beach - Heron Park Grille, The Indigo House Seafood Restaurant, and a Food Court at Town Center.
Shopping
Kiawah logo items, clothing, jewelry, home furnishings, sports equipment and apparel, gifts, cards, photographic supplies and services, books, toys and personal items are available at The Straw Market shops ... sporting apparel and equipment are also available at the golf and tennis pro shops ... groceries, gasoline, and some health and hardware items at the General Store located just outside the Main Gate ... the Ship's Store at the Inn offers souvenirs, gifts and personal items ... additional shopping facilities on nearby Johns Island.
Swimming
ocean swimming popular April through October ... eightyish degree water common in May ... a property owners-only pool in the West Beach Village ... the Turtle Point pool is located in East Beach Village adjacent to the Turtle Point pro shop ... an eight lane, 25-meter pool is part of the Night Heron Park recreation complex. A daily or weekly charge may apply.
Other Activities
Summer Youth Recreation Program for ages 4 through 17 (supervised by trained counselors), bicycling on more than 30 miles of paved bicycle trails, sailing, windsurfing, canoeing, fresh and saltwater fishing, crabbing, shrimping, hiking, strolling or jogging, deep sea fishing, tours of historic Charleston, or just simply relaxing ... the Kiawah Kollege program, open to all ages, conducts salt marsh and beach participative tours led by naturalists ... annual events such as the Kiawah Island Marathon, outdoor concerts by the Charleston Symphony Orchestra, Summer Festivals in the Night Heron Park and traditional holiday activities.
Freshfields Village
The neighborhood is a collection of locally owned businesses where shop owners and their customers know each other on a first-name basis. And like the village greens in 19th-century towns, Freshfields is a center for entertainment ranging from farmer's markets to symphonic performances.

About Freshfields Village

Kiawah Island Community Association
The Town of Kiawah Island

Kiawah Island Resort.
Kiawah Island is widely hailed as one of the premier golf destinations on the East Coast. The island features five award-winning golf courses designed by the likes of Jack Nicklaus, Gary Player, Tom Fazio, and Pete Dye. The courses snake along the skinny island, moving from the dense wooded interior of the island to the breezy oceanfront.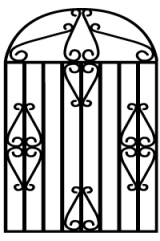 L U X U R Y L A N D & H O M E S I N C

sales@luxurylandandhomes.com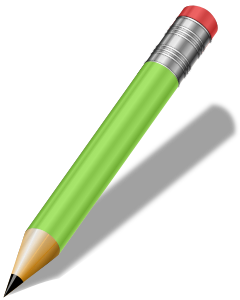 Leave A message
we'll point you in the Right Direction

Eve Olasov Owner Realtor ® BIC Charleston South Carolina