Looking for Charleston SC Real Estate ?
Featured Real Estate Searches >
Local Realtor® help ... is a Good Idea
" I love dogs, historic places, my gym time, Charleston architecture & sailing. I'm a native Charlestonian with nearly 30 years selling area real estate....."
... would love to hear from you personally
866 957 9100
Set your preferences. ( so I can email you "the best of" )
Thank you!
You will receive a custom link which reflects your tastes & criteria in the most popular Charleston neighborhoods.
p.s. We look forward to helping you....


... I would love to hear from you personally
866 957 9100
From stunning "starter homes" to over the top luxury estates,
We sell Charleston SC real estate!
" We are fiercely proud of our long standing reputation as the "go to" Buyer Broker in the Charleston SC area. We have been representing Buyers, for nearly 30 years, looking for the best options for a second home in our historic district or one of our pristine oceanfront neighborhoods. If you are moving to the Charleston SC area then we would be thrilled to assist in helping you find the best Charleston SC real estate. Find Charleston SC homes for sale and real estate listings by using our newest MLS search page."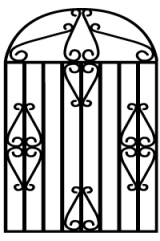 L U X U R Y L A N D & H O M E S I N C




» Meet Eve Olasov



mobile 843 345 8267
sales@luxurylandandhomes.com

toll free 1 866 957 9100

Charleston Neighborhoods» |. Charleston MLS»
Luxury Land & Homes Inc. copyright 2022 ©