CHARLESTON HOMES
Charleston SC Homes For Sale
Historic Homes Beach Homes Luxury Homes Waterfront Homes Charleston Homes
Requests » Charleston Real Estate Information »
Charleston Luxury Real Estate
Fine Homes, Luxury Estates.

Search the MLS»
Today's Interest Rate News

Marinas - Coastal Living - Boating - Fishing
hotels - dining - events Charleston »
" Enjoy Luxury Real Estate Listings in the greater Charleston area."
Explore Mount Pleasant real estate, historic Charleston homes for sale, West Ashley, Summerville, James Island, Sullivans Island, Wild Dunes Resort on Isle of Palms, Folly Beach, Johns Island, Kiawah Island,
Let's find Charleston homes for sale.
explore Charleston areas »
Request Custom Criteria
Historic District Charleston Realtors® specialize in luxury estates on the beach, waterfront,

and historic district in downtown Charleston.
Charleston, South Carolina real estate

Charleston SC and its real estate offer a terrific location, historical charm, historic homes, and a variety of resources. The Charleston metropolitan area is among one of the best places to live in the nation. Comprised of Berkeley, Charleston, and Dorchester counties, the Charleston SC metropolitan area stretches from central to southern South Carolina and some 50 miles inland, with 90 miles of oceanfront real estate and fabulous waterfront homes.

With a diverse economic mix and one of the largest containerized cargo ports on the South Atlantic Ocean and Gulf coasts, the Charleston Metropolitan area continues to grow and flourish, yet its rich, historic charm, high end real estate and cultural sophistication are evident throughout the historic city.

In addition, the region boasts a multi-billion visitor industry, one of the Southeast's most impressive medical hubs, a well-established base of national and international manufacturers, as well as a large military presence. Arts, recreational and cultural opportunities are abundant, including museums, music, dance and theater, as well as water sports, golf, hunting ,fishing, horseback riding, golf course, beach, and retirement communities and homes for sale.

Perhaps you'd be interested in exploring the attributes of a few of our most coveted communities - View Mount Pleasant real estate, Historic Charleston homes, and our most popular beach resorts - The Wild Dunes Resort with its fabulous beach and golf real estate, Kiawah Island which is home to the famous. Seabrook Island offers a equestrian center, golf courses, and terrific beach condos and villas. I'm looking forward to introducing you to all the best real estate options in the greater Charleston SC area with its diversity of homes, luxury real estate, waterfront lots, deepwater estates, golf course communities and historic Charleston homes for sale.

Find Charleston real estate: Luxury homes for sale - Charleston SC Beach, Golf, Retirement homes for sale. Charleston MLS Search
Luxury Land & Homes Inc.
A Charleston real estate company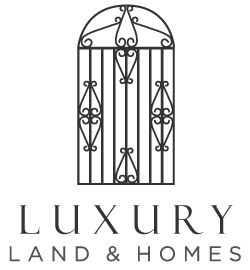 Eve Olasov, Realtor ®
843-795-9100 or 345-8267 Cell